hahahaha, some real questions being posed here.
Remember how on the last show (Show #5: Email Isn't Evil) I got that email asking me what I thought about Pottermore? If not, listen or download the show here.
But anyway, here's the exploration process.
Other thangs: brilliantbrouhaha@gmail.com and @thebrouhahabruh for questions and other thangs.
THE NEW PODCAST IS AVAILABLE NOW. CLICK ON THE TITLE OR GET IT HERE.
brilliantbrouhaha@gmail.com or @thebrouhahabruh for additional info or comments.
MCA, WE LOVE YOU SO MUCH.
new show available TOMORROW for your lazy sunday.
SHOW #5: 'READING EMAIL ISN'T EVIL'
let me set the scene: you. in your pajamas or some bum-ass sleeping clothes. many pillows. your bed. or mattress. or couch. or car. your blanket. your computer but better yet your i-pod with show #5 on it. a glass of pinot noir. apple juice if you're still a youngn' or live with your parents and they'd get mad if you're drinking during the day. watch how quickly the day goes away.
feel free to set your scene differently.
i wish i had the capacity to think of cool things like this.
hasan minhaj commenting on the pop chips fiasco.
man, he does it so eloquently.
SO MUCH YES HERE.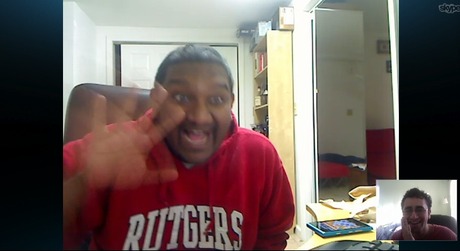 CLICK HERE OR THE TITLE TO ACCESS THE SHOW.
i'm pretty happy to get this one out there. i really wasn't sure if i would be.
for the past few shows, i've been striving to introduce people to concepts and people that interest me. have i done it? that's a debate for another day. (i'm leaning to 'no' for the moment, though.)
but this is not a show for that. more specifically, this is not a show. this an outtake. a moment that was really fun to create so i hope you'll take it that way.
this is a classy fuckin' listen. pair it with that nice red you've been saving for special occasions (PLEASE DON'T!).
ok ok. i'm sorry. this is great.
what a wonderful cover. i need to find out more about this group 'the thing.' apparently they're swedish? sweet.
neneh cherry is pretty cool in this too.
what the hell is going on? all of a sudden, i have things i need to talk about?
what. the. hell.
mind-numbing.
i could actually feel my mind numbing.